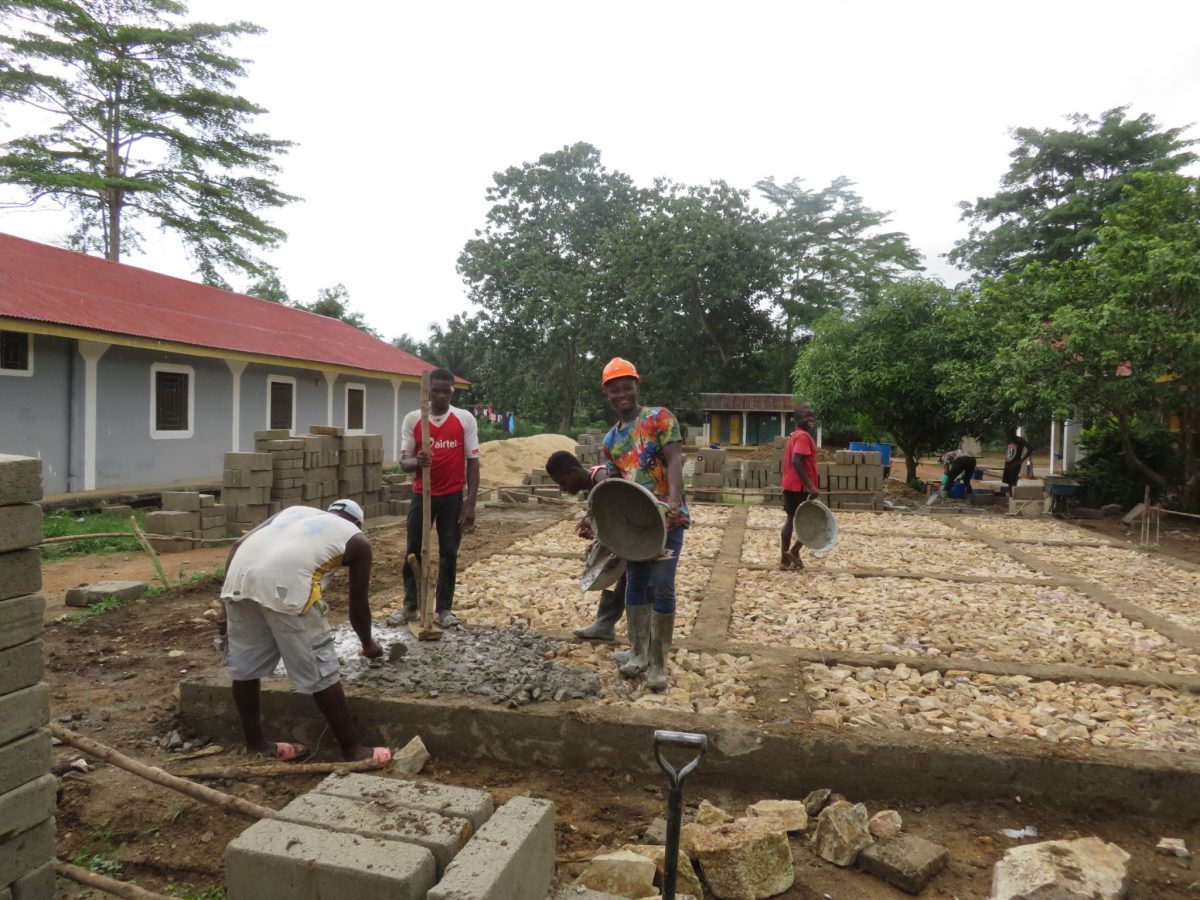 Construction projects start
After long planning and getting the necessary finances in place, two construction projects have now literally got off the ground. Led by our facilities manager Moses, a team of construction workers is working on the expansion of our outpatient clinic. In this new building there will not only be more examination rooms, but also a special room for our dentistry department and a wound care room. The building is being built so quickly that Moses expects to be able to start using it in August!
At the same time, hard work is being done on the construction of a water purification plant. At the moment, clean drinking water is relatively expensive in Yele because it has to be transported here from the major cities. Lion Heart Medical Center would like to offer the population of our district a locally produced and cheaper alternative. A building is being built next to the site of our hospital, where water will soon be purified, packaged and sold. The drinking water will be sold with a small profit margin for the hospital, which should help to keep care in LHMC affordable and of high quality in the future.