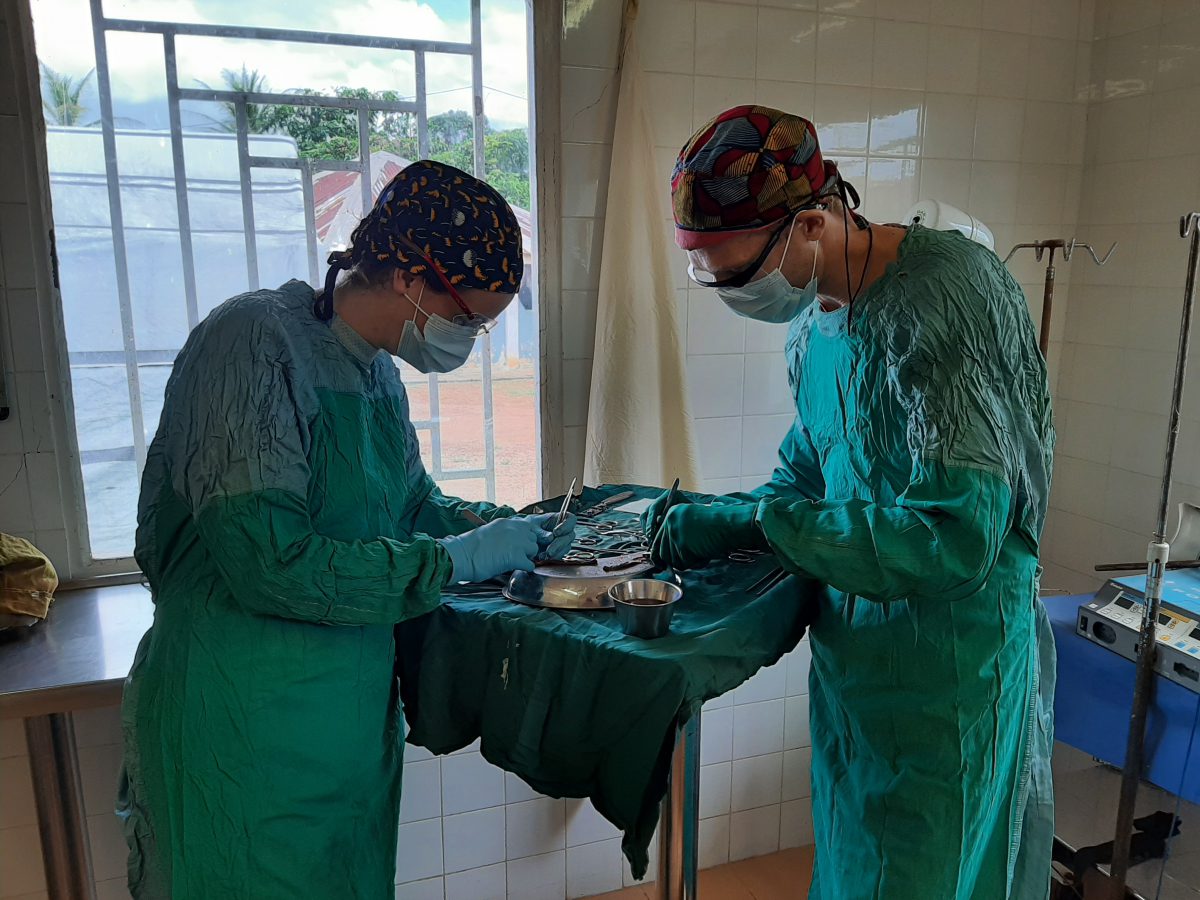 Skin grafts
A perhaps less well-known operation that the doctors and surgical officer in LHMC often perform are skin grafts. Due to poverty, many people postpone their visit to the hospital for a long time, which means that we invariably receive patients with chronic wounds. So was Mohamed, whose leg wound was seriously inflamed after months of delay. To combat the inflammation, the dead tissue must be surgically excised several times. Daily wound care is also indispensable. If you manage to get the wound completely clean, healing can begin, but often the wound is too large for the body to close on its own. The solution: skin grafting.
A skin graft is a form of plastic surgery where you cut pieces of the top layer of skin to graft to the wound area. Normally, the donor area is the patient's thigh, or in Mohamed's case, both thighs. Especially in the Sierra Leonean setting, it is a very difficult procedure, because the surgeons have to do everything by hand. They have to 'harvest' thin strips of skin with a razor blade, in which they then make small cuts so that they can stretch the skin graft over the wound. In this way there is a greater chance that the transplant will be successful and you will need less donor skin.
When the transplants take hold, the last bits of skin can close on their own. Still, Mohamed needed three of these surgeries to close the wound far enough! The whole process takes months and is very expensive, as it involves a series of surgeries, prolonged hospitalization and wound care. Yet we choose to offer this for a small price, because the people in our region cannot afford much. Moreover, amputation would be the only alternative.