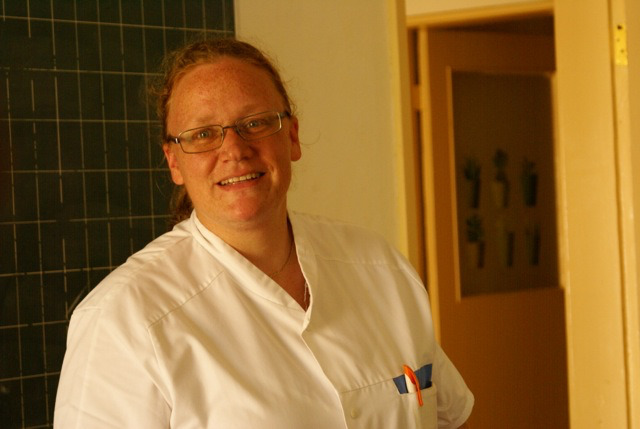 In memoriam Erdi Huizenga
We are appalled by the death of our former Medical Superintendent, Erdi Huizenga, aged 45 years.
Erdi has been associated with the Lion Heart Foundation for a long time, until October 2017 she led our hospital in Yele. Together with Ruurd van Rooijen, fellow tropical doctors, local staff and volunteers, Erdi has expanded the Lion Heart Medical Center in a relatively short time from a small clinic to a fully-fledged, general hospital. An enormous achievement, for which she deserves the greatest possible respect.
Erdi devoted all her heart and soul to the well-being of the community in Yele, without reservation and often counting herself away. She was unconditionally committed to her patients and lived to help them as well as possible. The current hospital may be considered as her life's work, which was continued by others after her departure. The significance of its contribution to the local community cannot be appreciated enough.
In the horrific period that Ebola claimed many victims in Sierra Leone, Erdi, after a brief forced stay in the Netherlands, ensured that the Lion Heart Medical Center could remain open and thus continue to offer regular healthcare in the region. This was associated with great risk to her own health.
There is great defeat among the staff of our hospital. It is very tragic that Erdi died at such a young age.
We will continue to remember her with respect and wish her family and friends a lot of strength.