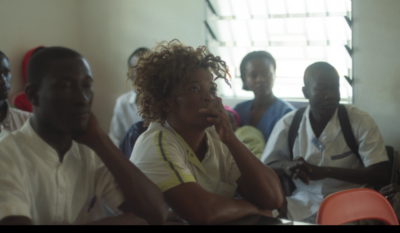 On the road to self-reliance, we encourage our staff to continue to develop, something that they themselves really want. Training and presentations are often given in the hospital, both by the staff themselves and by specialists or other visitors from around the world.
In addition to these in-house training courses, we also offer employees for further education when there is room for this. A special fund has been set up for this: the education fund. Our aim is that ultimately all nursing aides for whom this is possible obtain a diploma recognized by the government.
Several members of our Lion Heart Family are already studying. After completing their studies, the LHMC will be enriched with a state certified midwife (midwife), a lab technician, a state enrolled community health nurse (nurse A), a state registered nurse (nurse B), two mother and child aides ( child nurse A) and an accountant. These have committed themselves to LHMC for a long time, a requirement to qualify for the education fund. Our big wish is to have one of our ambitious employees for a doctor soon to study at the University of Freetown.