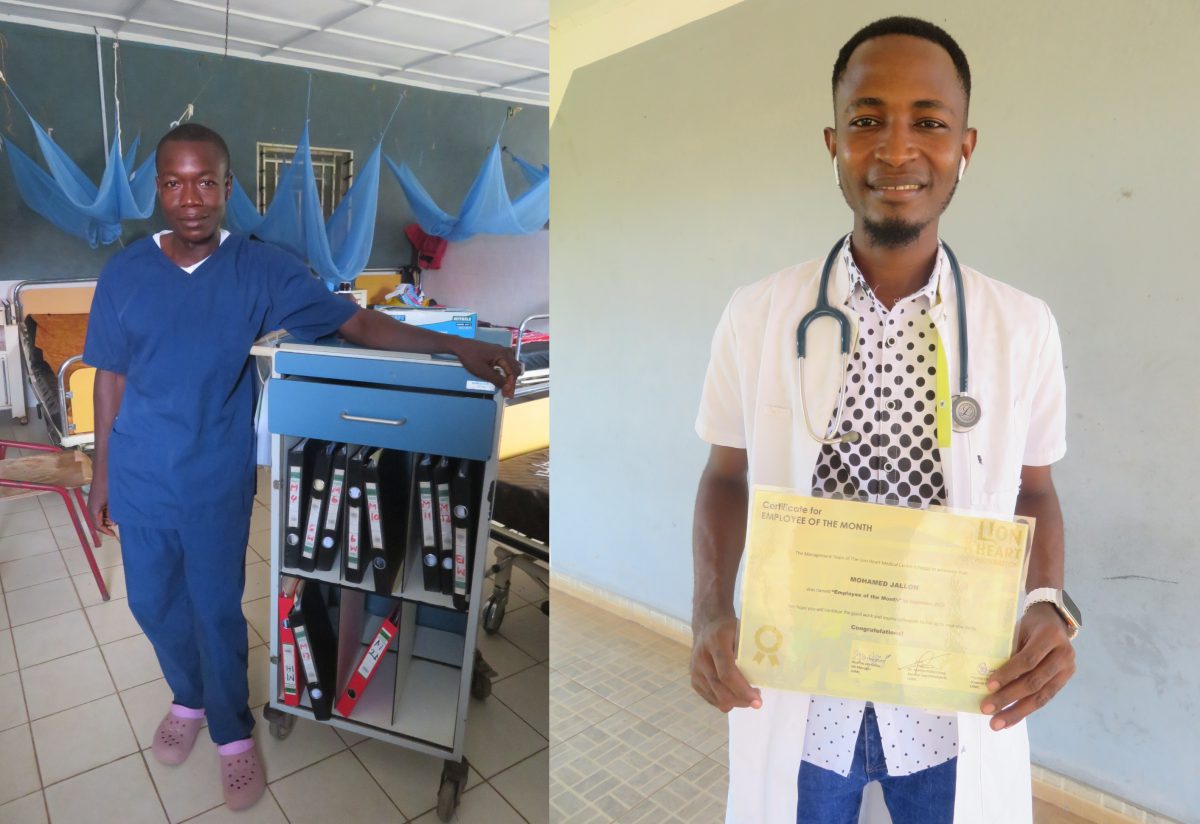 Employees of the month
In October, the management team chose to highlight CHO Mohamed Jalloh. He immediately asked if the three other clinical officers could also come forward, because he couldn't do it without them. Our clinical officers see all patients in the hospital together, work long hours and work many shifts. Yet they are very motivated to work for LHMC. Jalloh explained that they are driven by the desire to gain more medical knowledge and skills and called the Dutch doctors their mentors.
Last month we also had a well-deserved employee of the month: Simeon, one of the employees who was there in the early days of LHMC. Simeon, along with a dozen other local employees at the hospital, was trained as a nurse, but you wouldn't think he has any formal training when you see him at work. Moreover, he is friendly and caring to both patients and colleagues. "He has served Lion Heart and this community very well," concluded Matron Mariama.