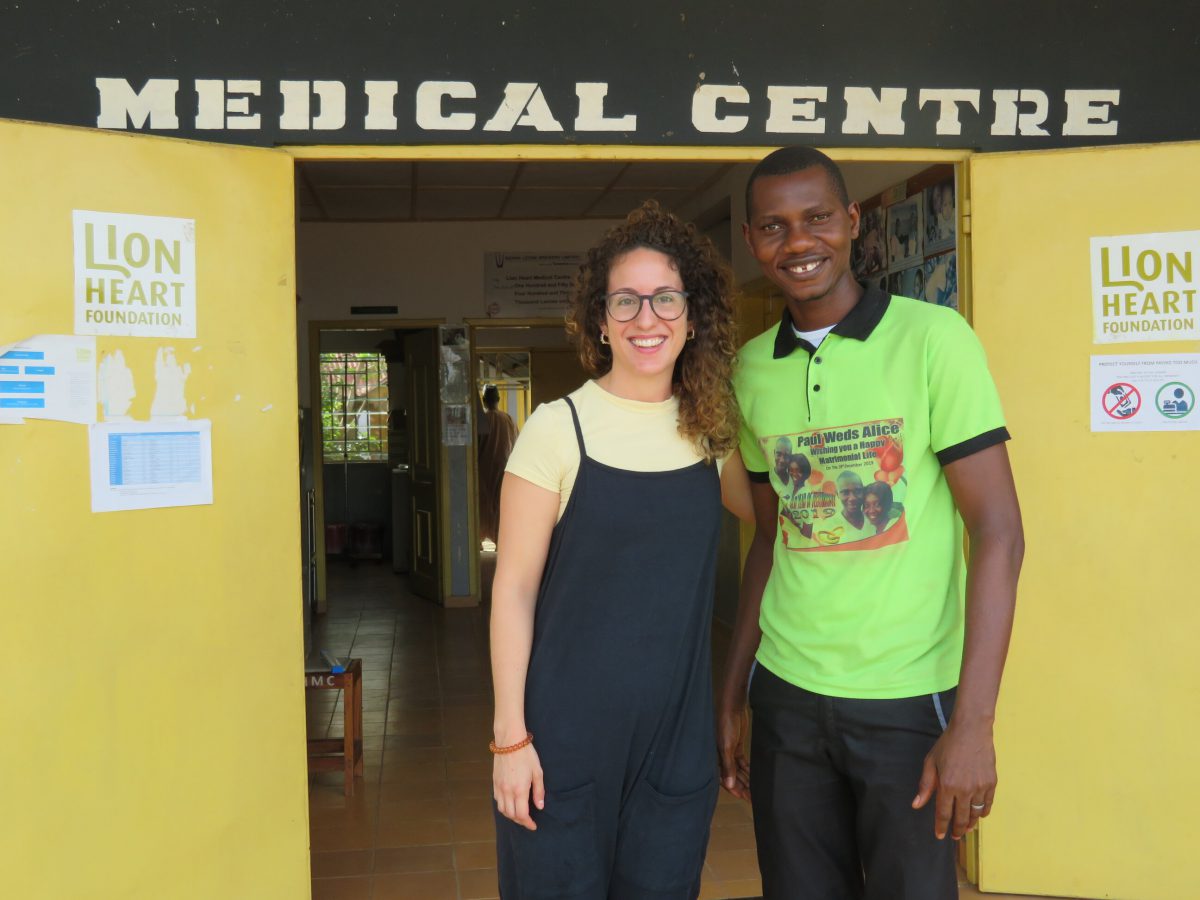 Our volunteer nurse
In mid-March, volunteer Begona started her mission in Yele. The Spanish nurse has put her work in the Intensive Care Unit in Brighton, UK, on ​​a break for three months to join our hospital.
Begona says: "A month ago I arrived in Yele not quite sure what to expect. I had never been to Africa and had no experience working in a similar setting, but I had heard and read many different stories. I had a bag full of stuff that I can't use here, and of course I don't have the things that would be really useful with me. I also quickly realized that if you live with Dutch people, you must have cycling shorts and love cheese. And when you're surrounded by Sierra Leoneans, a nice piece of African fabric and a fizzy drink are your best friends.
I arrived at a moment of transition for the hospital and for the organization itself: an outgoing MS (Medical Superintendent) and an incoming MS. However, it soon became apparent to me what an amazing job LHMC is doing for Yele and the surrounding communities. But what struck me the most (and still stands out every day) is the energy and drive with which everyone works here. I'm not sure how I'll feel when it's time to leave. But I have a strong feeling that as much as I want to make a difference here, it won't compare to the impact this experience is going to have on my life.. "