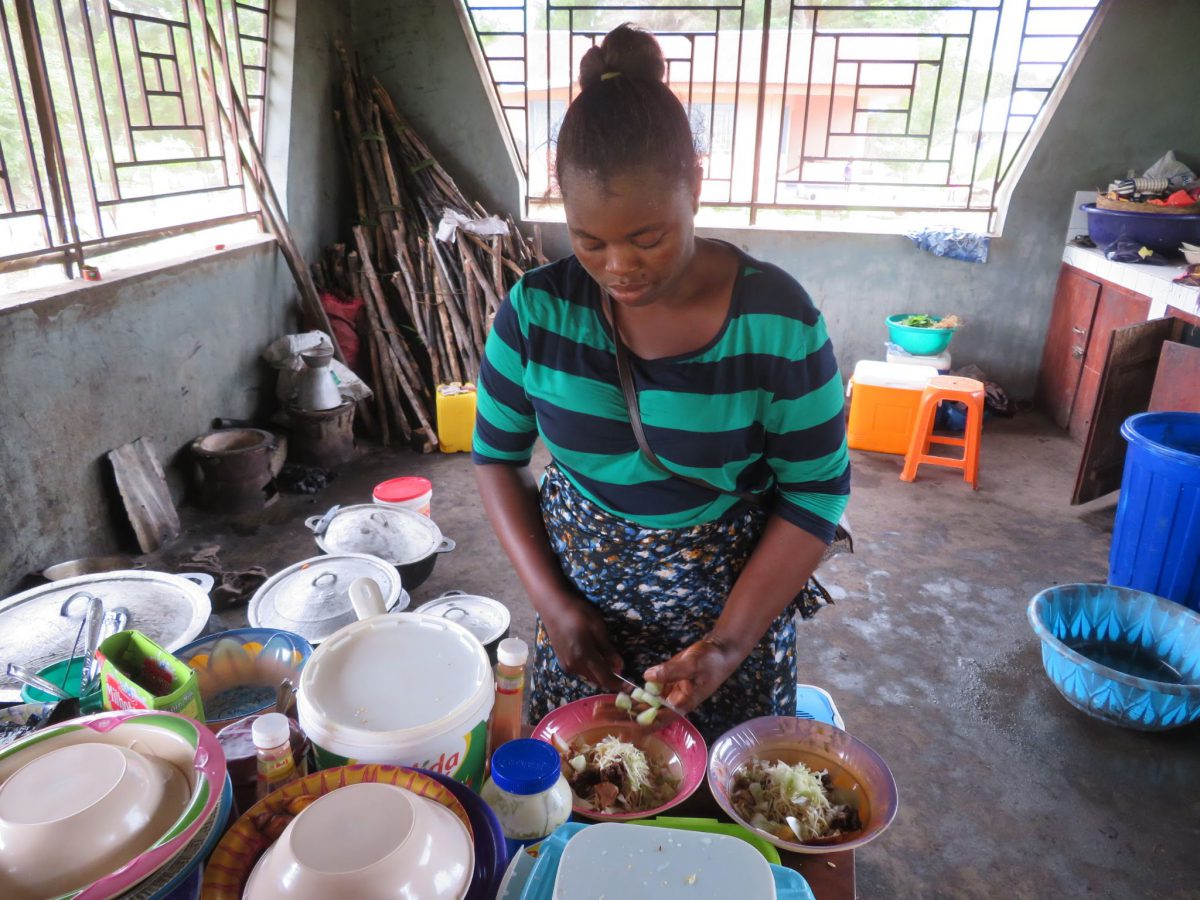 Expansion of kitchen and vegetable garden
With the onset of the rainy season, the 'planting season' has also started. Our gardener Abu has thoroughly overhauled the garden behind the hospital with the assistance of two temporary workers. It is now full of cassava, pineapple, yams and other crops. The plan is to use these products, once harvested, for the meals sold in the hospital canteen, for both patients and staff. Any additional harvest will be sold on the local market, with the proceeds benefiting the hospital. In this way we try to ensure that our garden makes a positive contribution to the income of the hospital and the health of our employees and fellow citizens.
The kitchen has recently had a major expansion. In addition to breakfast, our cook Salamatu now also serves lunch, which is eagerly used. Every afternoon it is packed with employees eating couscous with chicken. We also now have a large refrigerator, which means that chilled drinks are available all day long and we can keep the food fresh for longer. Ultimately, the goal is to expand the kitchen building into a real canteen in order to provide more people from Yele with healthy and varied food. In order to realize this, the necessary funds must first be raised. You can contact us help out.